SUBSCRIBE
Click here
to receive our newsletter by email.
ARCHIVES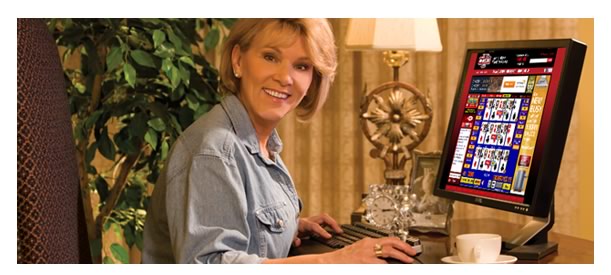 IN THIS ISSUE

January Contest

TOC Winner Crowned

New Game Spotlight:
Ultimate 4 of a Kind Bonus MH

Monthly Member Poll

Hand of the Month

January Kicker

"What's New and a Kicker"

Our monthly newsletter designed to keep you up to date with everything that is going on at VideoPoker.com — plus a little bit more!

To receive this newsletter each month by email,

click here

to subscribe.

Thanks for being a VideoPoker.com member.

January Contest

The January contest features a brand new game, Ultimate 4 of a Kind Bonus Multi-hand. Normally reserved for GOLD members only, this will you be your chance to play before it hits casino floors. Learn more about this game by reading the New Game Spotlight below.

In addition to Visa gift cards to our Grand Prize winner and 4 runners up, we'll award 3 month GOLD memberships to bonus round winners. And don't forget the top ten qualify for the Tournament of Champions.

The contest starts at noon Pacific time on Monday, January 23rd and ends January 31st at midnight Pacific. Click here for contest information.
TOC Update

Congratulations to cougar90650, the winner of the 2011 Tournament of Champions. With a best 200 hand session score of 6,685 in the final round, she wins a Las Vegas Dream Vacation for two! To see all the winners and their final round scores, click here.

To learn more about the 2012 Tournament of Champions, click here.
New Game Spotlight: Ultimate 4 of a Kind Bonus MH

Ultimate 4 of a Kind Bonus Poker awards a 4-of-a-kind with a distinctive pick 'em bonus round. In the bonus, 53 cards are presented face down - a standard deck plus one joker. The player is prompted to select 1, 2, or 3 cards, revealing bonus win amounts. By adding this new Multi-hand version, the players will have the opportunity for more juicy bonus rounds!

If you're a GOLD member, you can play this game right now before the contest starts and before it hits casino floors.
Monthly Member Poll

January Poll: What is your favorite Las Vegas Casino?

Click here to take answer this month's member poll and we'll publish the results in the February Newsletter.
Hand of the Month

This month we feature phnxnmartini, who was dealt four 4s with an ace kicker at Talking Stick Resort in Arizona while playing Triple Double Bonus on a Wheel Poker machine. Congratulations, phnxnmartini!

If you have a great winner to show, please send your picture to comments@videopoker.com and we'll feature our favorite each month!
January Kicker

Here are some interesting statistics about VideoPoker.com members based on the survey that we ask people when they first join:

56% of you are female
80% of you visit a casino at least 1 time per year
50% of you visit a casino more than 6 times per year
50% of you that don't live in Nevada visit Las Vegas at least once per year

If you have an interesting or funny Video Poker fact or story you'd like to share, please let us know by sending email to comments@videopoker.com



Did You know Gold Members...

| | | |
| --- | --- | --- |
| - Don't see ads | - Pick their pay tables | - And much more! |
| - Keep their credits | - Train while they play | |