This Month's Contest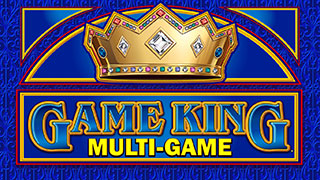 Grand Prize:
$

250
Runner Up Prizes
2nd: $100
3rd: $75
4th: $50
5th: $25
6th-10th:
1 month GOLD
membership

All winners above also receive qualification for our
Tournament of Champions
Daily Winners:
10 Best scores each day win 5,000 Players Club points
PLUS:
11 random winners
will be selected at the end of the month from all sessions with a qualifying score. One winner will receive an iPad, 10 winners will receive 1 month of GOLD membership.
Monthly Contest Rules and Prizes
Scroll down for rules and to enter
Play your cards right... every session counts!
In the Monthly Contest, the winner will have the best cumulative score for the entire month. That means your scores throughout the month are added together. Play up to 5 sessions per day, every day. If you miss a day, you can play additional sessions later until you reach the 5 per day limit.
Session credits will start at zero. Credits are not deducted when you deal and any points that you win on a hand are added to your credit total. Then your score is added to all your other Monthly Contest sessions for your total monthly leaderboard score.
Contest Frequently Asked Questions
Contest Rules
Please carefully review the following rules and instructions before entering the contests:
1. The contest will begin on the first of the month and ends at 11:59 pm on the final day of the month.
2. No purchase or payment of any kind is necessary to enter or win this contest and it is available to all VideoPoker.com Basic, Silver and GOLD members.
3. The member with the highest cumulative score/number of credits throughout the entire month will be declared the Grand Prize winner. Additional prizes will be awarded as stated above.
4. Players can play up to 5 sessions per day, each day of the month. If you miss a day, you can play additional sessions later until you reach the 5 per day limit.
5. If you want your session to count in the contest, you must hit the Cash Out button or play all 100 deals and then wait for your score to be confirmed.
6. For each player, only one session may be played at a time across all devices.
7. In order for a score to count, it must be submitted and stored successfully. Computer, Web browser, or Internet connection problems can result in lost scores, which cannot be restored. Cookies must be enabled on your browser for this Web site to operate properly.
9. If there is a tie for any prize, prizes will be awarded based on the earliest reported score. The winner will be determined by whoever registered their final score first during the contest.
10. Each individual is only permitted to participate in a contest with one account. 
11. Prizes will be issued in the name of the account holder only. A first and last name are required in order to participate in a contest. First and last name are used for the issuing of prizes and are not available to the public.
12. Players must be 21 years of age and a resident of the United States or Canada.
13. Session must be completed and score submitted by 11:59 pm Pacific on the final day of the contest.
14. Random prize drawing will be held at the end of the month. Eleven entries will be selected at random from all contests throughout the month, with one entry earned per qualifying session. See "Drawing Entry Level" below game for required score to earn an entry. A player may only win one random drawing per month and if a player is selected more than once, a new session will be selected at random to determine another winner.
15. At the conclusion of the contest, winners will be posted on the Web site. Prize winnings are listed in USD and money will be awarded via a check. Winners entitled to a check will receive an Inbox notification at the top of the site asking you to enter or confirm your mailing address before your check can be mailed.
16. Please refer to VideoPoker.com terms for additional information.

Join to Play (FREE) Already a member? Log In