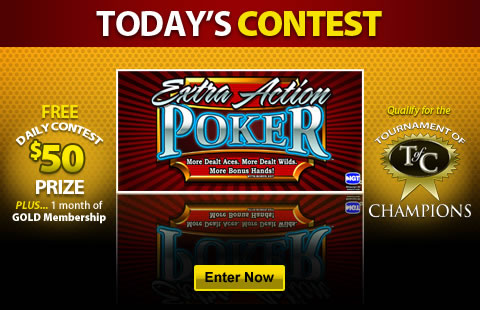 Current Leaders
Your Best Score
Enter now to play
0 of 12 sessions played
Winner's Challenge
0 Wins
YOU
Bonus Entries ?
0 remaining
Play Daily Contest to earn
Recent Winners

12/11
$50
Contest News and Tips
Play 12 sessions today to earn an entry in our January 1st drawing for an iPad Mini!
Plan ahead for the most wins, or for the games you enjoy the most.
View Daily Contest schedule
Earn 50 Players Club points every time a friend plays in a contest. Learn more
Be the first to hear about new contests!
LIKE us on Facebook.
Upcoming Contests
Daily Contests
Next: Friday, Dec 13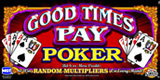 5 sessions to win $50 and qualify for the Tournament of Champions!
SATURDAY, December 14
Deal Draw Poker
SUNDAY, December 15
Wheel Poker with Quick Quads
Monthly Contests
Next: December 24 - 31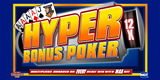 8 days of competition, for more than $1,000 in prizes!
Prizes for 1st-10th place, bonus winners every month, and TOC qualification for the top 10 players.
Annual Championship
January 2014

Players can qualify throughout the year to participate in our year-end championship!
Win $1,000 cash, a trip for two to
Las Vegas including airfare and accommodations, 2 show tickets and more!