The Game Lab has limited space and is currently full.
Please try again in a few minutes.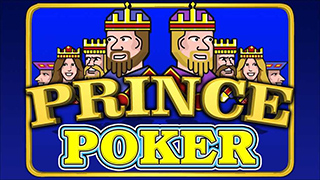 Prince Poker is a new game that includes a little more "Royalty" in the form of a Prince. This Prince enables two new Royal Flush jackpots of a whopping 10,000 and 7,000 credits. The Prince card is a high card, so in addition to the huge new Royal Flushes, there are more pairs, two pairs, flushes and straights. One final benefit is the Princes act as multipliers in a winning hand where two Princes pay 2x, three pay 3x and four pay 4x!