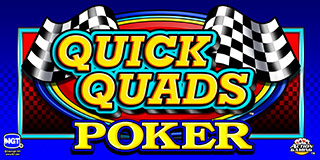 Game Tips:
In Quick Quads Poker, players can turn a 3-of-a-kind hand into a 4-of-a-kind quad winner when the other two cards add up just right! Below we've provided the tools for true mastery of this game. Learn to play, then test your skills in our free online game or use Gold Training for GOLD Members.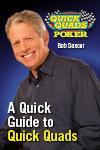 A Quick Guide to Quick Quads
by Bob Dancer and Glen Richards is available for free from VideoPoker.com.
Click here to download
Ready to get into the game?

To improve your play even more, Quick Quads Poker is available with our exclusive
Gold Training for GOLD Members.

Better still, check out Pro Training for detailed hold analysis!