What's New at VideoPoker.com
Listed below are some of the new Web site features that we've added based on member feedback. We hope you enjoy these enhancements. If you have any comments about the new features, please email us.
My Favorites
Choose your favorite games for easy access from anywhere on the Web site.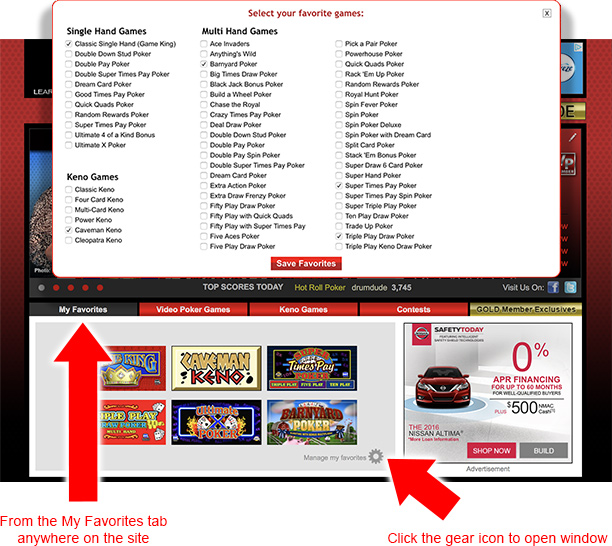 Log In Using Facebook
No more forgetting your password. Once you've connected your VideoPoker.com account to Facebook, you will be able to log in with one click.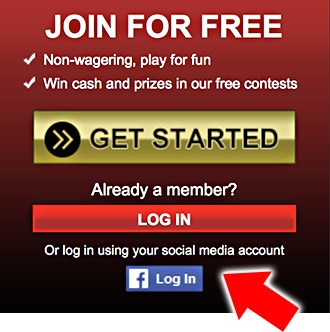 Your Own INBOX
Now you have your own private INBOX to receive special announcements from VideoPoker.com. Plus, GOLD Members can now send and receive messages with other members without leaving their current game. Click the "INBOX" button above to check your INBOX now.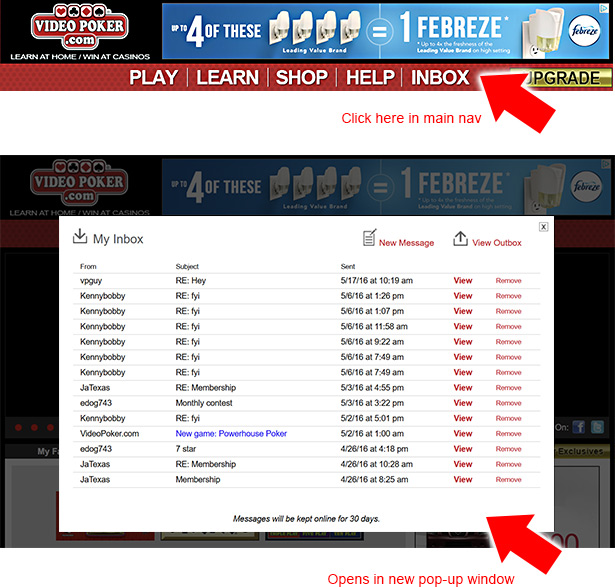 Account Settings
Access all your VideoPoker.com account information in one place. This includes your basic account settings, your profile, your Players Club information, and many more personal settings. View your Settings.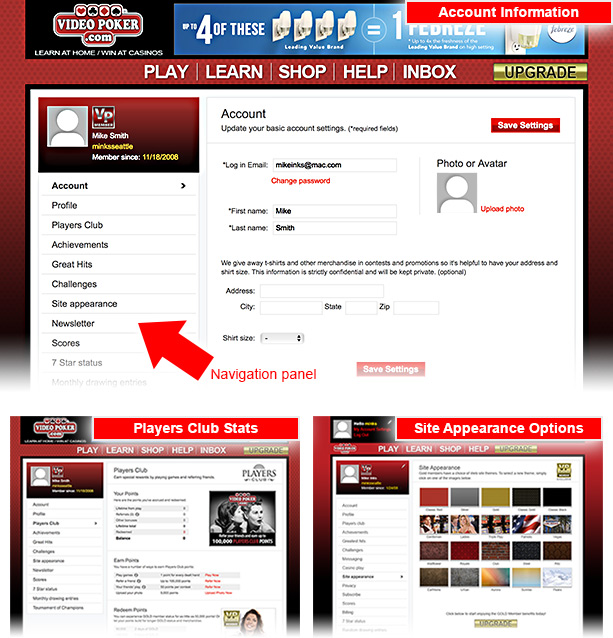 Game Play Dashboard
While playing, look below the game for players stats, game information, and game play settings.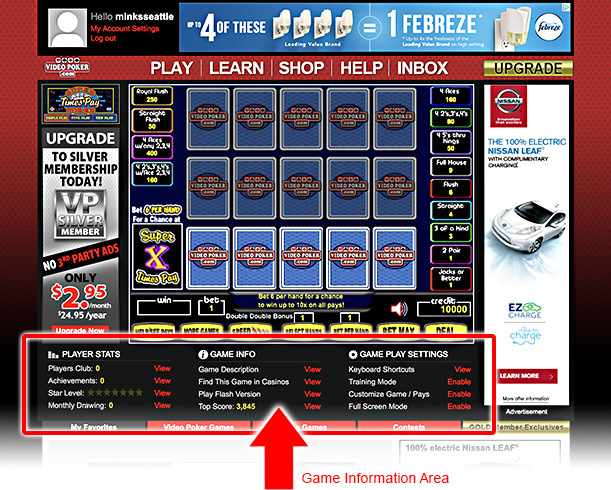 Great Hits
View the latest great hit on the site (for example a royal flush) or in the game you are playing. Click to learn who, what and when and to see how much that player would have won in a casino! You can also view and share your Great Hit using social media. Click to see your Great Hits.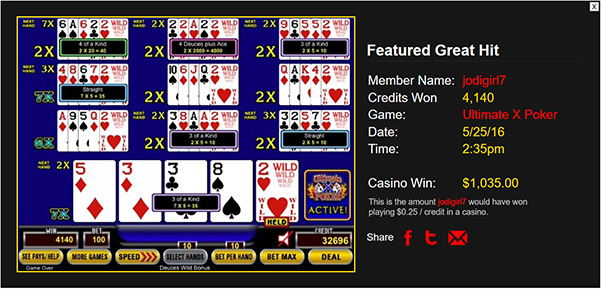 Customize Your Game (GOLD Member Exclusive)
More choices of game variations for select games (i.e. Triple Double Bonus Poker, Jacks or Better, etc.). In addition, you can select your favorite pay table for most games on the site. Plus, we'll remember how you've configured your game the next time you play!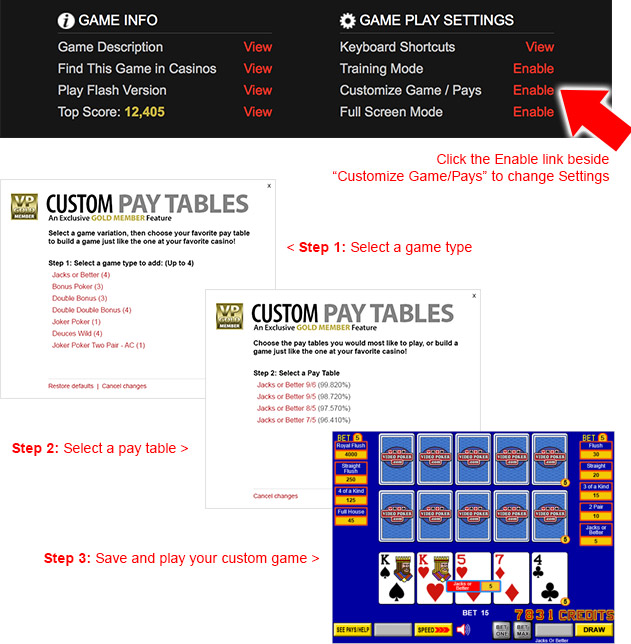 Improved Chat (GOLD Member Exclusive)
The new chat includes a larger chat area, member photos, an option to expand your chat even wider, choice of fonts, and more. Customize your chat settings and we'll remember them each time you play. Chat is also now available on iPads and android tablets!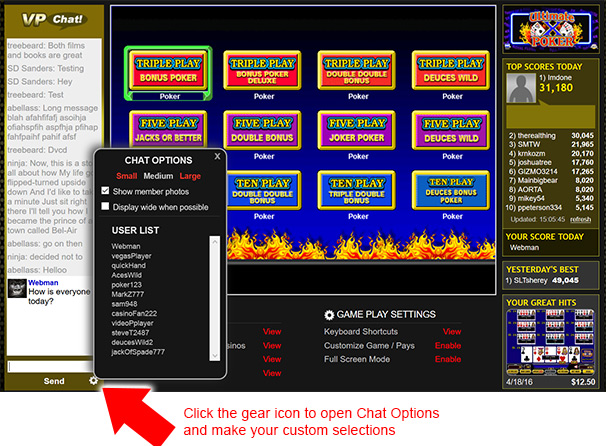 Site Appearance (GOLD Member Exclusive)
Choose from 20 Web site themes to match your mood! Change theme now.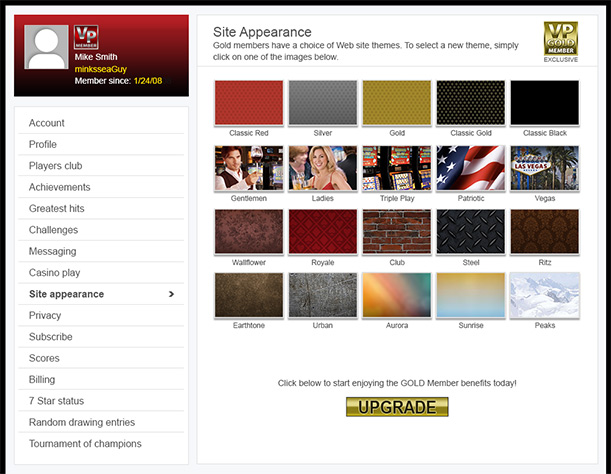 Resume Play
When you return to a game you were playing, we remember where you left off, so any multipliers or bonuses you've accumulated during play will be there when you come back to the game. For Keno lovers, we'll remember your picks too!