Classic Dancer's Answers
Your monthly serving of tips from the video poker expert, Bob Dancer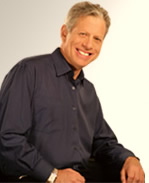 Each month, VideoPoker.com brings you exclusive tips and inside scoop from Bob Dancer, one of the best known video poker authors and writers.
July 2009
Q1: (This question originally appear in July 2000 Strictly Slots) You've played at a lot of places. Which casino is your favorite?
A1: My favorite varies from time to time as things change. But the process I go through to decide stays the same.
First, I know the cash back amounts for all the relevant casinos. The more the better, but it is only one of several factors. When cash back decreases, like it did earlier this year at the Mirage and at the Mandalay Bay properties, casinos can quickly go from having playable games to being a waste of time. A related subject is "bounce back" cash, where you get coupons in the mail to cash at a later date. This works well at a casino you frequently visit, but for out of town visitors, this doesn't work well at all. And cutting back on bounce back cash can affect how much I frequent a casino.
Second, I need to know the machine inventory in the denomination I like. When I played for quarters, it didn't matter to me what games were available for dollars and higher. Now I play for dollars and (mostly) higher, whether the casino has good nickel and quarter games is irrelevant to me as a player. (But of course as a video poker writer I need to know these things too.) And for every machine, I need to know its return. That is, 9/6 Jacks or Better = 99.54%. 10/7 Double Bonus = 100.17%. Etc. I have these numbers memorized for the relevant games, but to learn them I needed to work it out on the computer.
Third, I need to be aware of the current promotions. Is one casino offering double points? Or having a drawing? Or giving away money some other way? How do I learn these things? Casinos mail out this information, they publish it in the newspaper, and much of it is listed in Jeffrey Compton's and column published weekly at www.casinogaming.com. Since I play for high stakes, I plan my forays into the casinos to coincide with their promotions.
Fourth, I need to know how to play the game in question. This is rarely a factor for me anymore, but sometimes it is. If the best game is a form of Joker Wild that I don't know, then I need to decide if the game is worth enough for me to go through the effort of learning a new game. I can learn a new game rather quickly now, but I've had to pay a lot of dues to get here. Several years ago, before I knew these games this well, the machine had to be a game I knew or it was out of the question.
Fifth, is it a casino I am comfortable in? I would not feel comfortable playing for large stakes at the El Cortez. It is in a seedy part of downtown Las Vegas and attracts a rougher customer base than I want to flash any cash around. I generally avoid Arizona Charlie's and the Horseshoe because they are much smokier than average, although when Arizona Charlie recently offered very generous gift certificates, I put up with the smoke. A certain amount of second-hand smoke is unavoidable in a casino. But in some casinos it is worse than in others. Also, when I only needed to worry about myself I tolerated somewhat worse conditions than Shirley is willing to tolerate, or even that I wish Shirley to be willing to tolerate.
Sixth, does the casino have relevant amenities? Even playing for quarters, you are going to generate buffet and coffee shop comps. I care about the quality of the food I eat. Do you? Why earn food comps where it disgusts you to eat? And now we play for $5 and higher, we enjoy the Jacuzzi suites and the gourmet restaurants. Many casinos do not offer these things. We might still play there if the game was wonderful, but in case of a tie, we'll select the more upscale place.
Notice that people care different amounts about specific amenities. Whether a casino offers baby-sitting, golf rounds at an interesting course or the best live poker games in town is absolutely irrelevant to me. But maybe not to you. The recent addition of Bellagio and Venetian to the Las Vegas scene has made the city a place for five star shopping. Fortunately for me, I am married to a woman who thinks that shopping at outlet malls is a smart thing to do.
Another factor to consider is the casino city itself. Is it easy to get to for you? Does the city have other interesting things to do other than gambling? And again it's personal. Skiers find Reno/Tahoe a pleasant place to visit in the winter. People who hate the cold and snow should find someplace else to go.
If you are going to gamble for two hours only, then nearness to your current location is of critical importance. If you are planning to stay at a casino for two weeks, then nearness is not so important.