Classic Dancer's Answers
Your monthly serving of tips from the video poker expert, Bob Dancer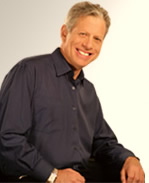 Each month, VideoPoker.com brings you exclusive tips and inside scoop from Bob Dancer, one of the best known video poker authors and writers.
July 2010
Q1: (This originally appeared in June 2001 Strictly Slots) I think I read in this magazine that a multi-game machine might well have one random number generator for all the games. I don't understand how this can be true. Compare Jacks or Better with Double Double Bonus, for example. A RNG could be generous with four aces on the Jacks or Better game because they aren't worth very much. But on Double Double Bonus, obviously the RNG would have to be stingier with four aces so the casino can make money. Isn't this correct?
A1: No it is not. It may be obvious to you that the RNG must be different, but that doesn't mean you are correct!
Machines approved in Nevada, Mississippi and several other regulated states have fair RNGs. That means that they have a 1-in-54,000 chance of being dealt four aces on the next hand, whether that game is Deuces Wild or Double Double Bonus. (The number is slightly higher for Joker Wild. But that is because we are talking about a 53-card deck, not a 52-card deck. It is still random.) The casino makes its money by how much it pays on various hands, not on cheating the player.
I get variations on this question a lot. I think it is because people go through losing streaks. They reason something like, "I am doing everything by the book and I am still losing. There must be SOME OTHER REASON why this is happening. I wonder if I am being cheated?"
Although it is understandable that people on a losing streak think this way, I believe the games in the regulated states are completely fair. And I am a person who definitely puts his money where his mouth is. I play these games, using the strategies I sell, and do very well.
Q2: (This originally appeared in June 2001 Strictly Slots) Would you personally ever gamble on the Internet?
A2: I haven't to date, but it's possible. At the onset of Internet gaming I was a strong opponent because I figured that since I didn't really know who was on the other end of games, and they were probably on some relatively unregulated Caribbean Island, that there would be a risk having the games being dealt fairly and a risk of collection. If I couldn't make sure I would collect when I won (and I would have to pay in advance to play), then I felt it far too risky to play.
Since then, the Internet gaming industry has self-regulated itself sufficiently enough so that if you play at the larger ones, using the most reliable software (I don't have a complete list of these, but have been told that somebody knowledgeable that MicroGaming and BossMedia are two of them), you can trust that if you win you will be paid.
A knowledgeable Internet-gaming friend gave me the following information once I assured him he would remain anonymous. "9/6 Jacks or Better is not rare on the web, but full pay Deuces Wild is. Web casino games and terms and conditions (as well as ownership and management and the presence or placement of "machines" just like in the land based casinos) can change without notice, and the old Latin phrase "caveat emptor" is as necessary as ever. Players need to review terms and conditions of play, as well as payout schedules, every time they enter a web based casino. The web-based casinos can legitimately modify with the payout schedule on a single game much more easily and quickly that a land-based casino can in a thousand or so machines and the web gamer might not examine the full payout frequently. For example, one web casino recently reduced the royal flush from 4,000 to 3,125. Anybody merely checking for the "9" and "6" could have missed it."
Bob Dancer 2010 update: I still haven't played online, although there are now respected sites and I'm no longer as skeptical as I was when I wrote the previous answer. Still, I live in greater Las Vegas and I have access to good gambling 24/7.
There are semi-enforced laws prohibiting online gambling in certain jurisdictions in certain instances. It's expected that many of these laws will be changed in the future. Before I decided to gamble on the Internet I'd become conversant with the current legalities.