Classic Dancer's Answers
Your monthly serving of tips from the video poker expert, Bob Dancer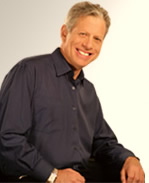 Each month, VideoPoker.com brings you exclusive tips and inside scoop from Bob Dancer, one of the best known video poker authors and writers.
April 2010
Q1: (This originally appeared in March 2001 Strictly Slots) In several of your stories, you lose big amounts. What kind of guarantee do you have that you won't lose those amounts again and again and end up minus?
A1: There are no guarantees other than some days you will win and some days you will lose.
However, the math of video poker is very well known. There is considerable agreement among the better players as which games offer the player an advantage and which do not. On a personal basis, I've been playing video poker for five years and have won each of those years. [One year required a big December, but the other years weren't close.] The same players tend to win year in and year out. Likewise the same players tend to lose year in and year out.
And it is no secret how to win. Only play when you have the advantage. Learn to play the games as well as is possible for you. Never play when you are not at your best. And bet small enough so that the swings do not wipe you out. Although exact bankroll requirements are tricky to define, having an amount worth three to five royal flushes should be sufficient to survive most swings --- assuming you never play when the house has the edge.
Bob Dancer's 2010 update: I've been playing video poker for ten years longer than when the above was written. I've won every year --- except 2009 --- where I was ahead December 15 and ahead by a lot on January 15, 2010 but at end-of-year 2009 I was behind. Even skillful players go on losing streaks and there will always be randomness in everyone's results.
Some players believe that such a thing as the first losing year in 15 signifies that video poker is going to hell or that my skills have tanked. I don't concur. While clearly games are tighter than they were ten years ago, the tools to play video poker correctly are far superior to what they were back then. (This website, among others, is one example of a video poker tool that is less than ten years old.)
Approximately the same percentage of players win today as then, it's just that players who haven't kept up with their skills find that the good old days were better. And they were --- for them. But for the player community as a whole there are still good opportunities out there.
Q2: (This originally appeared in March 2001 Strictly Slots) I received three royal flushes last year --- and all were in clubs! How can this be random? If it were truly random, wouldn't the suits be different from each other?
A2: Maybe. Maybe not. "Random" is not synonymous with "different." Random means there is a 1 in 4 chance that the next two royals will be in the same suit. And a 1 in 16 chance that the next three royals will be in the same suit.
Another thing to keep in mind is that frequently we play thousands of hands at a session. And many of us play hundreds of such sessions a year. That's a lot of opportunity for "something unusual" to happen --- you just don't know what it will be until it happens. Dealt full houses back to back happen about every 480,000 times. But keep playing long enough and it will happen to you. And when it does, you may well feel "Wow! How can this be random?"
To see how this works, get a set of dice from a casino gift shop and start rolling them and keeping records. If you look at your results for 1,000 rolls, you'll see that at some point you rolled doubles four times in a row, or for a period of ten straight rolls you rolled only even numbers, or one time you rolled back to back to back to back 5s. The odds against any one of these things happening on the next several rolls starting RIGHT NOW would be fairly high. But the odds against any of these things happening sometime in the next thousand rolls wouldn't be that high at all.